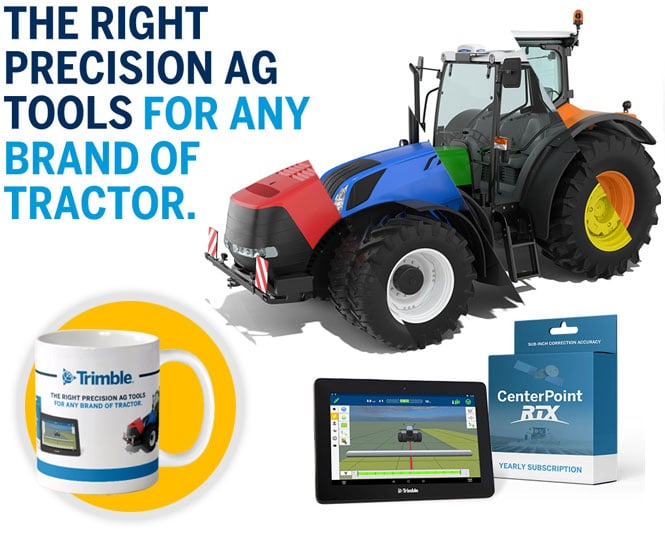 For a Limited Time!
The trial is limited to the following devices:
Trimble NAV-900 / GFX-750, TMX-2050, AG-372, CFX-750, FMX, AG-382, AG-482.
Please note: Your device has to be compatible with Trimble CenterPoint RTX. For more information, please contact your local reseller. Terms and Conditions apply.

* For a short time only... Book your 10-day trial now and receive a limited edition colour-changing Trimble mug.